About Voxel

Voxel is an iPad app for building 3D models from little cubes -- it works on iphones too. You can use it to create anything out of little blocks! It is ideal for making retro-videogame sculptures or intricate 3D patterns. You can easily manipulate your model with intuitive multitouch gestures.
With Voxel, you can NOW order plastic models of your creations and have them sent directly to you!
Small models like the ones seen here cost between eight and twelve dollars.
Voxel also features advanced animation tools. You can create complex looping animations, with multiple parts. See one here.
Save and share your work to the online gallery!
You can also work with models from other voxel software. Voxel imports and exports to many formats, including OBJ/MTL and the .binvox format used by Minecraft.
See the online user manual HERE for complete details.
Get it on the iTunes App Store HERE!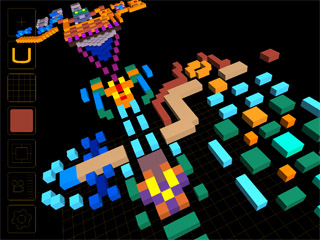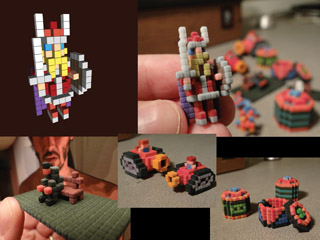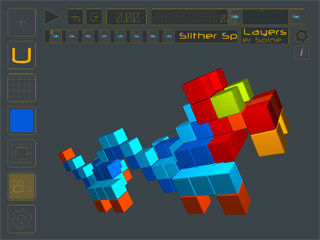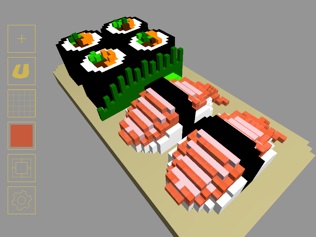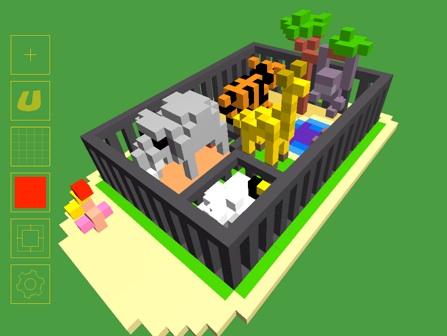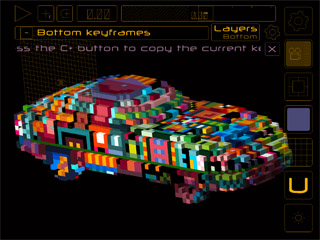 3D Printing
Voxel now lets you order 3D prints of your models from directly within the app!
Just press the 'Print' button to specify a size for your model. Printing and payment is handled through Sculpteo. Your models are sent directly to you in about a week!
Check out this stop motion animation made by printing Voxel models.
*music from Brad Smith's awe-inspiring "Moon8"
Also starring Voxel Sad Keanu.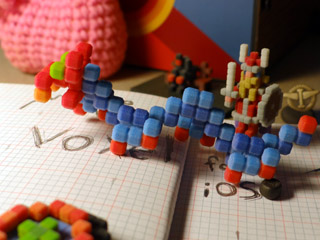 The dragon was built and animated in Voxel. His eight frames were printed and used with the Viking to make the stop-motion.